The lost River Westbourne
Communities in West Hampstead, Kilburn, Knightsbridge and Pimlico are all connected. How? By the lost River Westbourne. The river that once freely ran from the hills and sandstone springs on Hampstead Heath down to the Thames.
Where is it now? It lies beneath our feet, encased in brick and concrete pipes. The Westbourne, like many of London's historic former waterways, was buried underground during the Victorian period and turned into the trunk sewers of the city's sanitary system.
But thanks to the work of the Redington Frognal Association and Neighbourhood Forum, this lost river is now not quite so lost. By uncovering the Branch Hill Pond, the ceremonial headwaters of the lost river are now revealed once more. And, it is hoped, a renewed interest in the role of green and blue spaces in our cities will see more of the river eventually uncovered. Making space for water in the city once more will help to combat flood risk, climate change, and reverse the decline of biodiversity. But, done right, it will also promote better quality spaces for people to live, work and play in.
Far down from the thunder
And rush of the street,
Flow Westbourne and Tyebourne
And Effra and Fleet,
'Neath blue skies and grey skies
Once freely that ran —
Lost rivers of London,
Forgotten of man.
— Cicely Fox Smith, 1931
A second stage of the Lost River Westbourne project will mark the former route of the lost River Westbourne, which is now absorbed within the sewer system. It is planned to indicate the former route and direction of flow with the aid of cast bronze glyphs and information boards showing the geology of the Redington Frognal area together with the historic rivers.
QR codes at certain junctures will link to the Redington Frognal Association website and a Lost River Westbourne Walking Trail.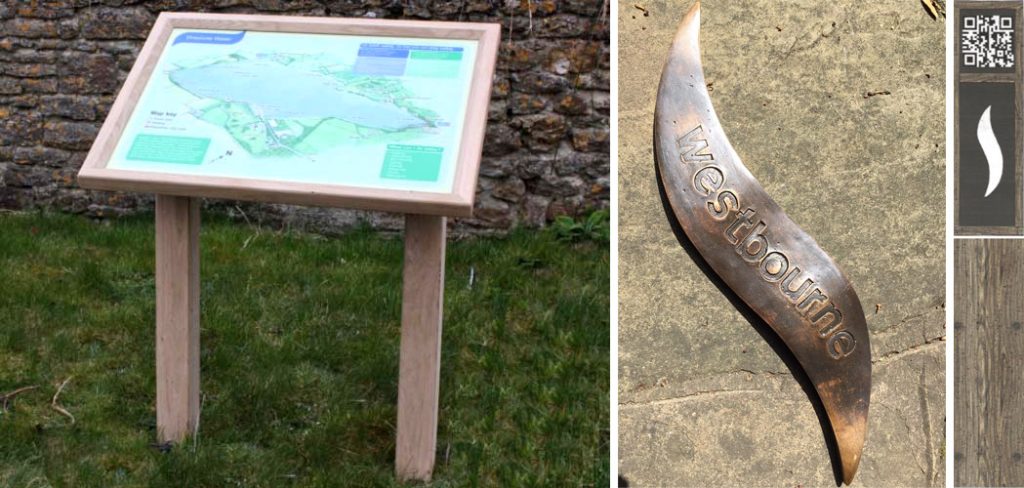 Lost River Westbourne Trail – a talk by Diana Clements
At the RedFrog AGM on 1st October 2023, Diana Clements presented a talk on the Lost River Westbourne Trail, which is now available here as a pdf.
She also notes that the lost rivers are now enclosed in drains running down the middle of the road.  Their locations are freely available to insurers via the BGS 1920s map and the Thames Water sewers plan. The BGS map is shown below and also referenced within her presentation.

Portion of  British Geological Survey, 

1920s:  TQ N1 SE 6 inches to the mile

 

Thames Water Gravity Sewers and Manholes