The Value of RedFrog Gardens to Wildlife
Gardens in RedFrog constitute a Local Ecological Network on account of their importance to wildlife, including birds and bats, which forage and commute throughout the area.
This has been recognised in the Local Plan due to the submission of wildlife sightings to Greenspace Information for Greater London (GiGL), which collates wildlife records for Greater London.
Additional text to be uploaded following discussions with Camden.
Wildlife Gardening Forum Talks
The Wildlife Gardening Forum have recently added some interesting talks on their site. They are available free here via this link:
http://www.wlgf.org/jan_2023.html
The following heat maps highlight the importance of RedFrog gardens in linking habitat to Hampstead Heath:
Protected bird species heat map, produced by Greenspace Information for Greater London CIC, 2019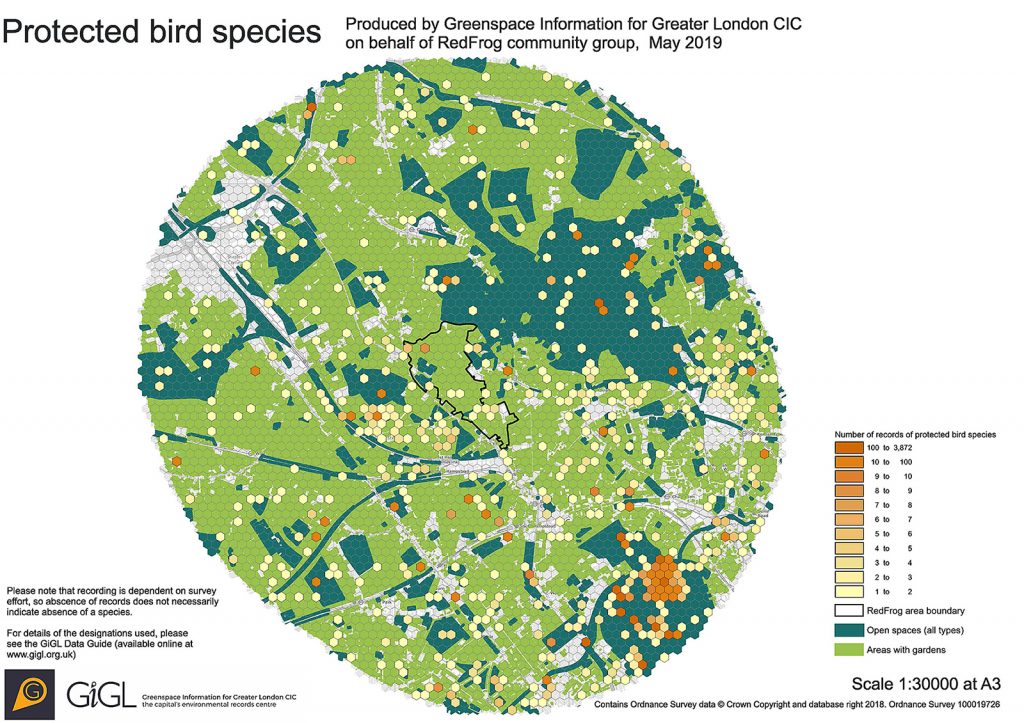 Bat species heat map, produced by Greenspace Information for Greater London CIC, 2019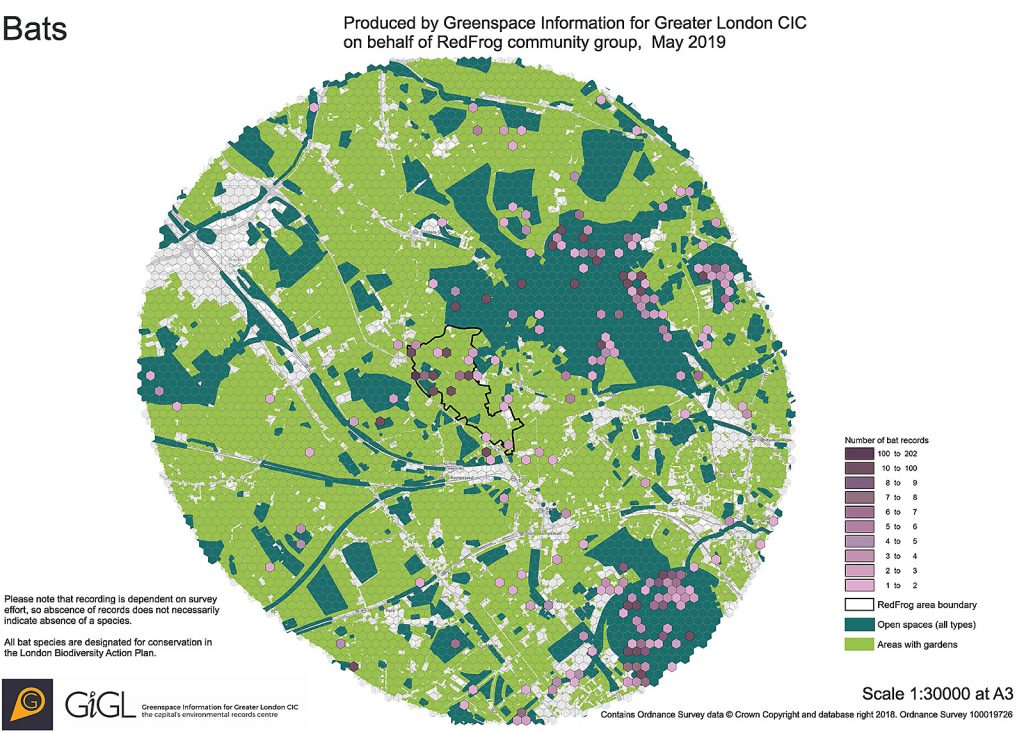 We should like to build on these data: in particular, we are keen to monitor the response of species to climate change and to learn about the impact on wildlife at local level. Residents are encouraged to submit wildlife sightings, as often as possible. You do not need to have a garden to submit sightings.
Please submit new sightings:
Observations can be quickly and easily submitted via the GiGL survey here:
https://www.gigl.org.uk/redfrog-wildlife-survey/

Please note this link has been updated recently but we are aware there appear to be issues with the page loading correctly. Do alert GiGL if you find this is the case.
These maps have been derived from records submitted via the RedFrog / GiGL Wildlife Survey and other inputs.