Air pollution is a major environmental risk to health, notably stroke, heart disease, lung cancer and respiratory diseases.
The maximum WHO guideline value of 40 µg/m3 (annual mean) was set to protect the public from the health effects of gaseous.
The Redington Frognal area suffers from high NO2 levels in excess of the this level as seen from the map and chart below.
Redington Frognal Association undertook diffusion tube monitoring for a period of three months from November 2015 to January 2016 at a variety of location types, from a quiet backwater to busy commuter routes. For almost all locations, average NO2 readings were above ther maximum guideline level, ranging from 36 µg per cubic metre for a tube sited in a well-vegetated front garden with trees, close to the junction of Finchley Road and Frognal Lane, to as high as 62 µg per cubic metre for Arkwright Road, a very busy school-run and commuter route.
Chart: Average NO2 Concentrations, November 2015 to January 2016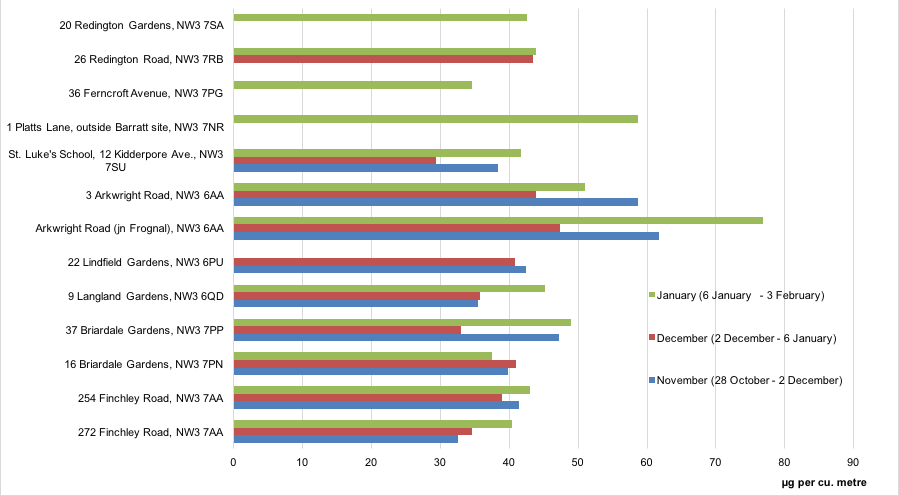 Map: Average NO2 Concentrations, November 2015 to January 2016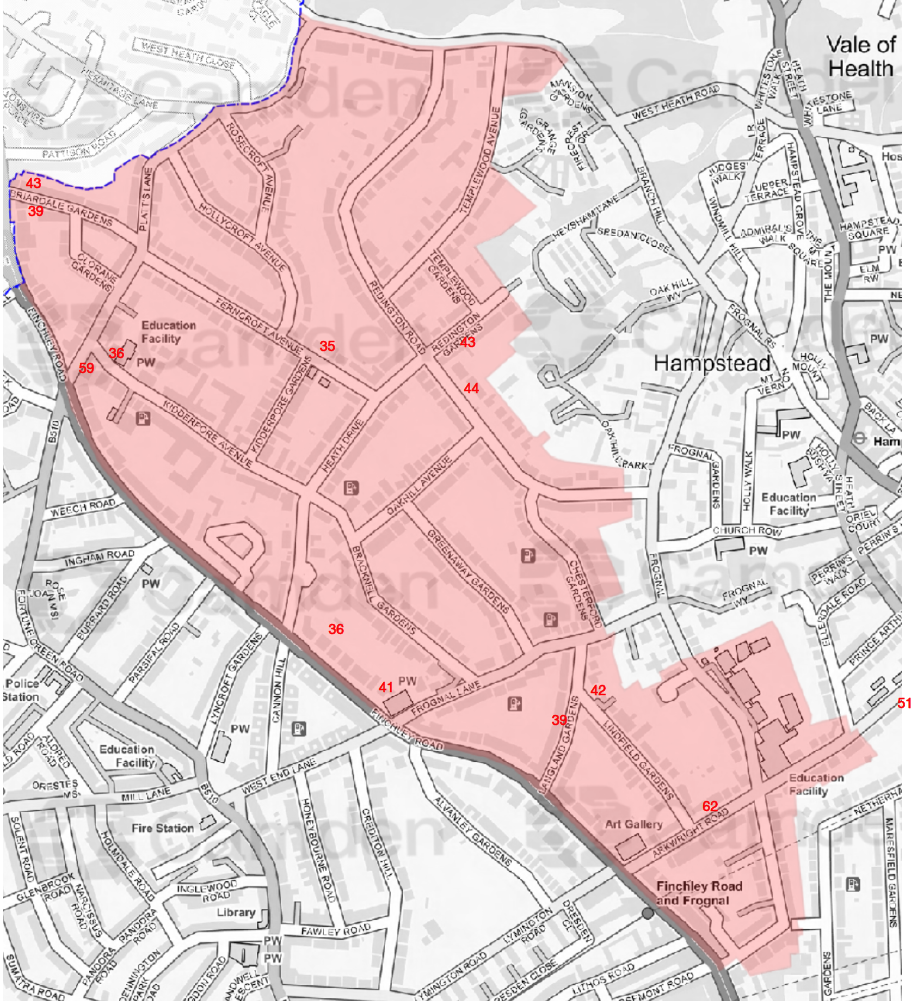 Since these readings were taken, air quality has deteriorated further and, for many streets, levels are in excess of two WHO limits.
Up-to-date NO2 levels by postcode can be checked here: https://addresspollution.org/
School Streets and Anti-Idling
A new study shows that closing roads to traffic around schools at drop-off times has reduced harmful nitrogen dioxide levels by up to 23 per cent.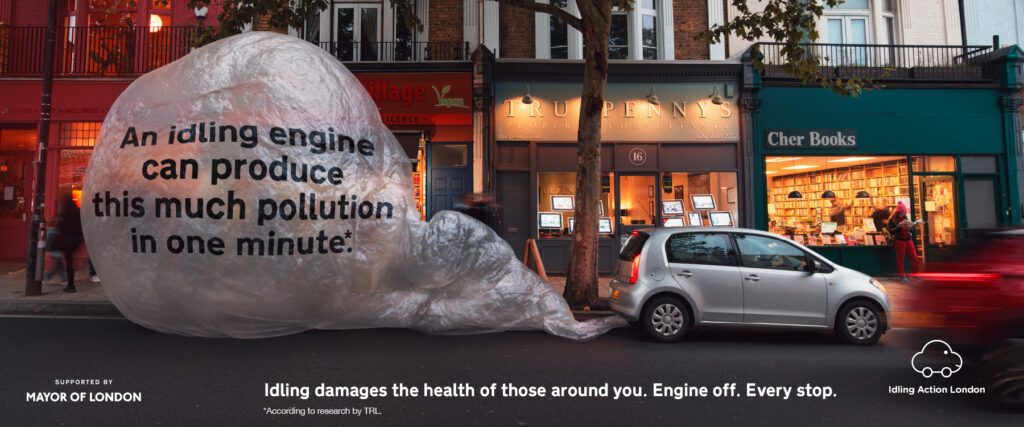 Engine idling near schools and in other public places threatens the health of anyone close by. Camden is supporting the 'Engines Off, Every Stop' campaign through the Mayor's Air Quality Fund.