Redington Frognal is bounded by Hampstead Heath to the north and Finchley Road to the south, providing a welcome balance between the conveniences of urban living and the natural environment. A full list of the roads included within the RedFrog area are shown on the homepage.
Places of interest within or bordering the area include:
Camden Arts Centre, and Café
www.camdenartscentre.org
Camden Arts Centre is a place for world-class contemporary art exhibitions and education. With artists at the core of the programme, Camden Arts Centre strives to involve members of the public in the ideas and processes of today's artists, and the artists who inspire them.
Craxton Studios
www.craxtonstudios.org.uk
A unique venue for rehearsals and recording, auditions and workshops, filming and photoshoots.
Hampstead School of Art, and Café
www.hampstead-school-of-art.org 
A practitioners' art school, committed to teaching essential practical skills that form the foundation of a career or adventure in the visual arts. Teaching artists lead by example and provide excellent studio-based tuition.
JW3
www.jw3.org.uk
JW3 is the first Jewish community centre and arts venue of its kind to exist in London. The role of JW3 is to offer outstanding events, activities, classes and courses. We seek to be a home for all who are interested in Jewish life – a warm, welcoming venue, a truly inviting space, in which to gather, feel comfortable, meet people, and feel at home.
West Heath
www.cityoflondon.gov.uk/things-to-do/green-spaces/hampstead-heath
West Heath is part of Hampstead Heath, one of London's most popular open spaces, covering 790 acres of rambling and hilly grass and woodland, with rich wildlife and extensive sports and recreational opportunities. It is managed and funded by the City of London as a registered charity.
West Heath Lawn Tennis Club
westheathltc.co.uk
West Heath Lawn Tennis Club provides both social and competitive tennis in a friendly and welcoming environment, with 3 seasonal grass courts and two hard courts available year-round. We pride ourselves on our hospitality and food, as well as our grass courts, and are always looking out for new team players.
Schools within the RedFrog area are:
St Luke's School
www.stlukesschool.org.uk
St Luke's School was the first Church of England free school in the country, opening in September 2011. We are fully inclusive, welcoming families of all faiths and none. Through nurturing our children, both academically and spiritually, we aim to provide them with secure foundations for life.
St Margaret's School
www.st-margarets.co.uk
St Margaret's is an independent school for girls between the ages of 4 and 16, with 155 girls and 23 teachers. Through small classes, low teacher turnover, and a culture of involvement, we can engage with each girl on a personal level, helping them to be happy, rounded and confident, and to do their very best academically.
Other places of interest nearby include:
Burgh House
Fenton House
Freud Museum
Hampstead Observatory
JW3 Cultural Centre
Kenwood House
Commemorative Plaques in RedFrog
The Redington Frognal area now has 12 commemorative plaques celebrating the lives of notable residents.  Two Heath and Hampstead Society plaques and a RedFrog plaque were added in 2022.
English Heritage blue plaques:
Aldous, Julian and Leonard Huxley, Zoologist, Philosopher, Biographer, Writers:  16 Bracknell Gardens
https://bit.ly/3CXL3bX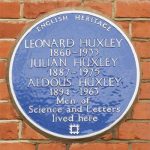 Dennis Brain, horn player:  37 Frognal
https://bit.ly/3KOY6OE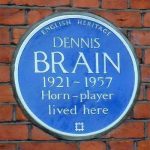 Ernst Gombrich, art historian:  19 Briardale Gardens
https://bit.ly/3RE55w1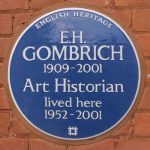 Sir Harold Gillies, pioneer plastic surgeon: 71 Frognal
https://bit.ly/3RCnnxS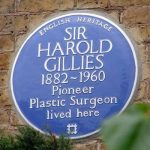 John McCormack, lyric tenor:  24 Ferncroft Avenue
https://bit.ly/3Rogctx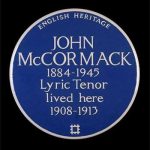 Kate Greenaway, artist:  39 Frognal
https://bit.ly/3qj0yUl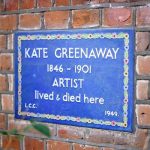 Tobias Matthay, teacher and pianist:  21 Arkwright Road
https://bit.ly/3BeqNBv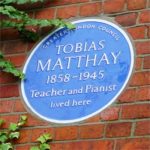 Hampstead Plaque Fund (HHS) black plaques:
Francis Owen Salisbury, mural and portrait painter, stained glass artist:  Sarum Chase, 23 West Heath Road
https://d2kdkfqxnvpuu9.cloudfront.net/images/large/75533.jpg
Marie Louise von Motesiczky, artist, and Elias Canetti, writer and Nobel Laureate:  6 Chesterford Gardens (added in 2022)
https://www.motesiczky.org/wp-content/uploads//2022/06/Canetti-plaque.jpg
Sir Isaiah Berlin, philosopher, historian of ideas:  49 Hollycroft Avenue (added in 2022)
Checkoslovak Colony plaque:
Tomáš Garrigue Masaryk, President, liberator of Czechoslovakia: 21 Platt's Lane
RedFrog plaque:
Sunshine Hostel, 1941-47, home to Kindertransport child refugees:  28 Rosecroft Avenue (under manufacture)